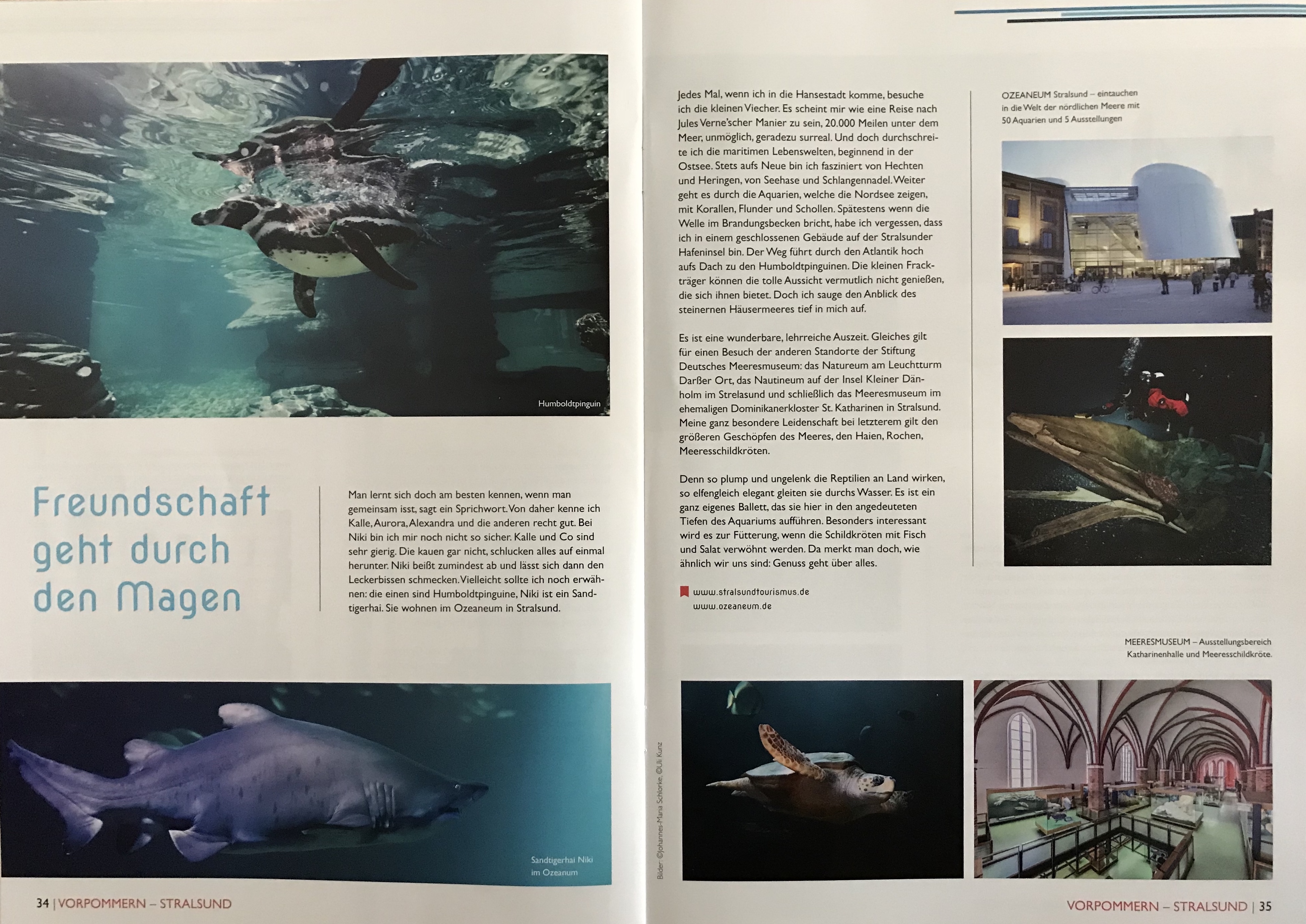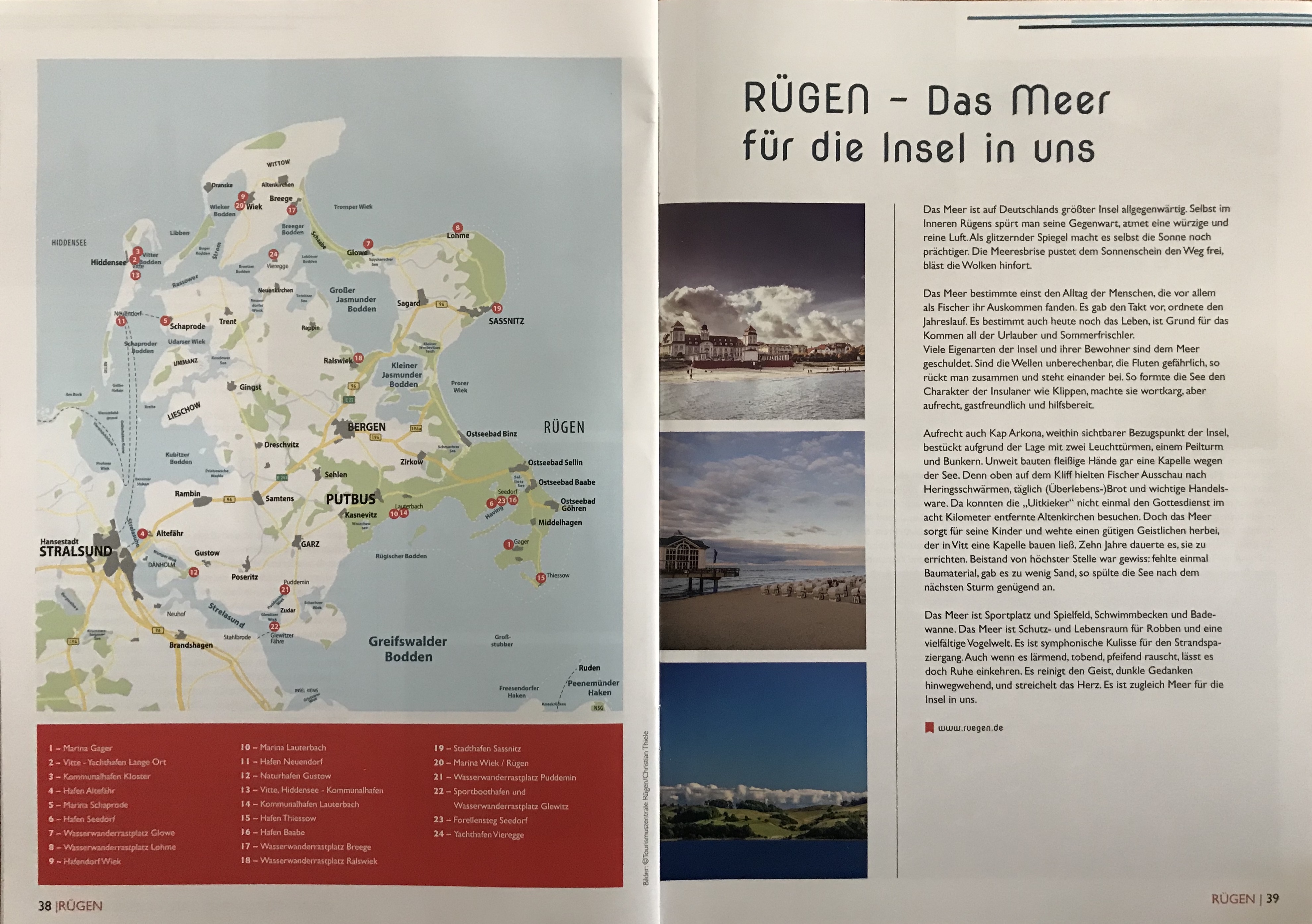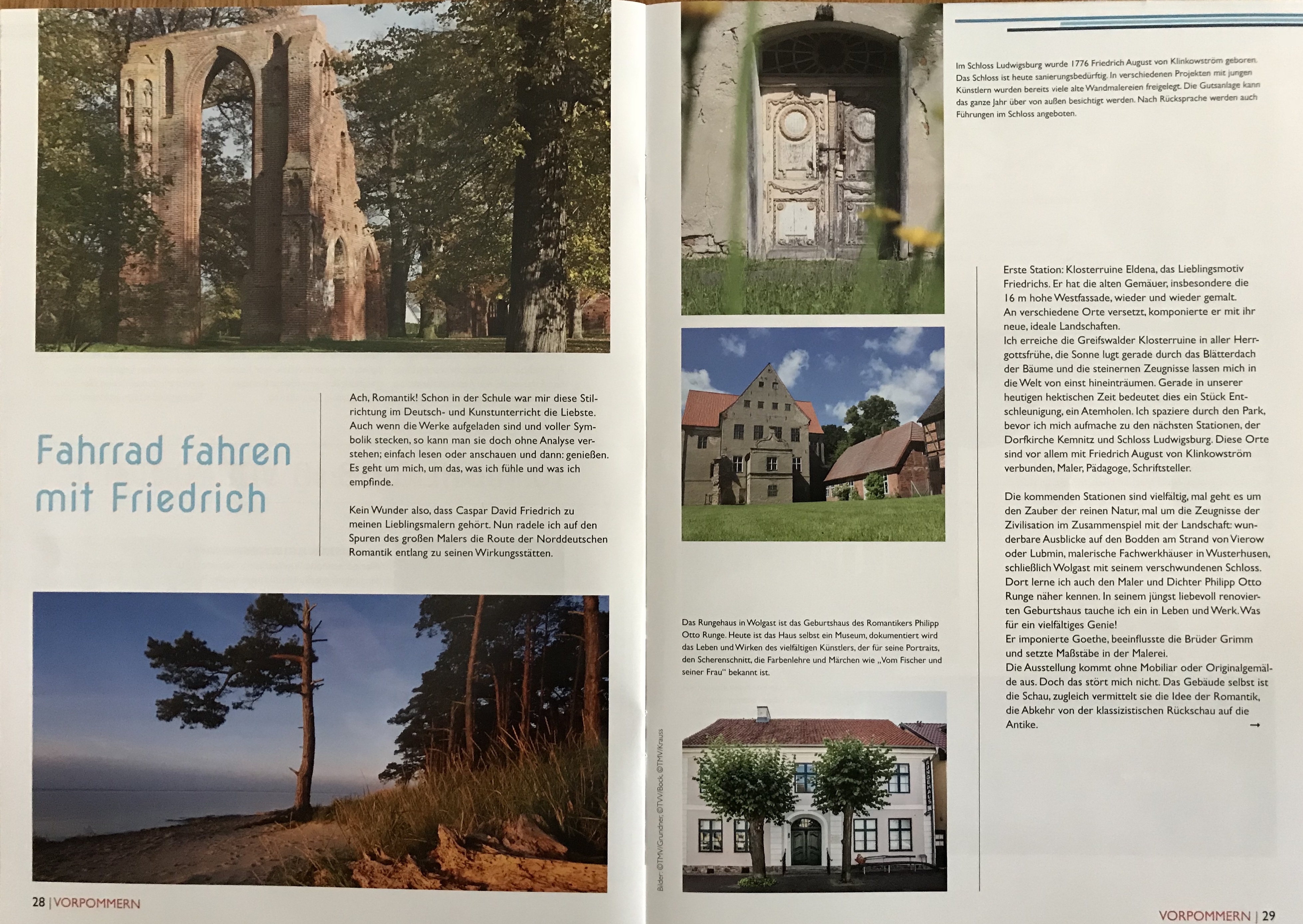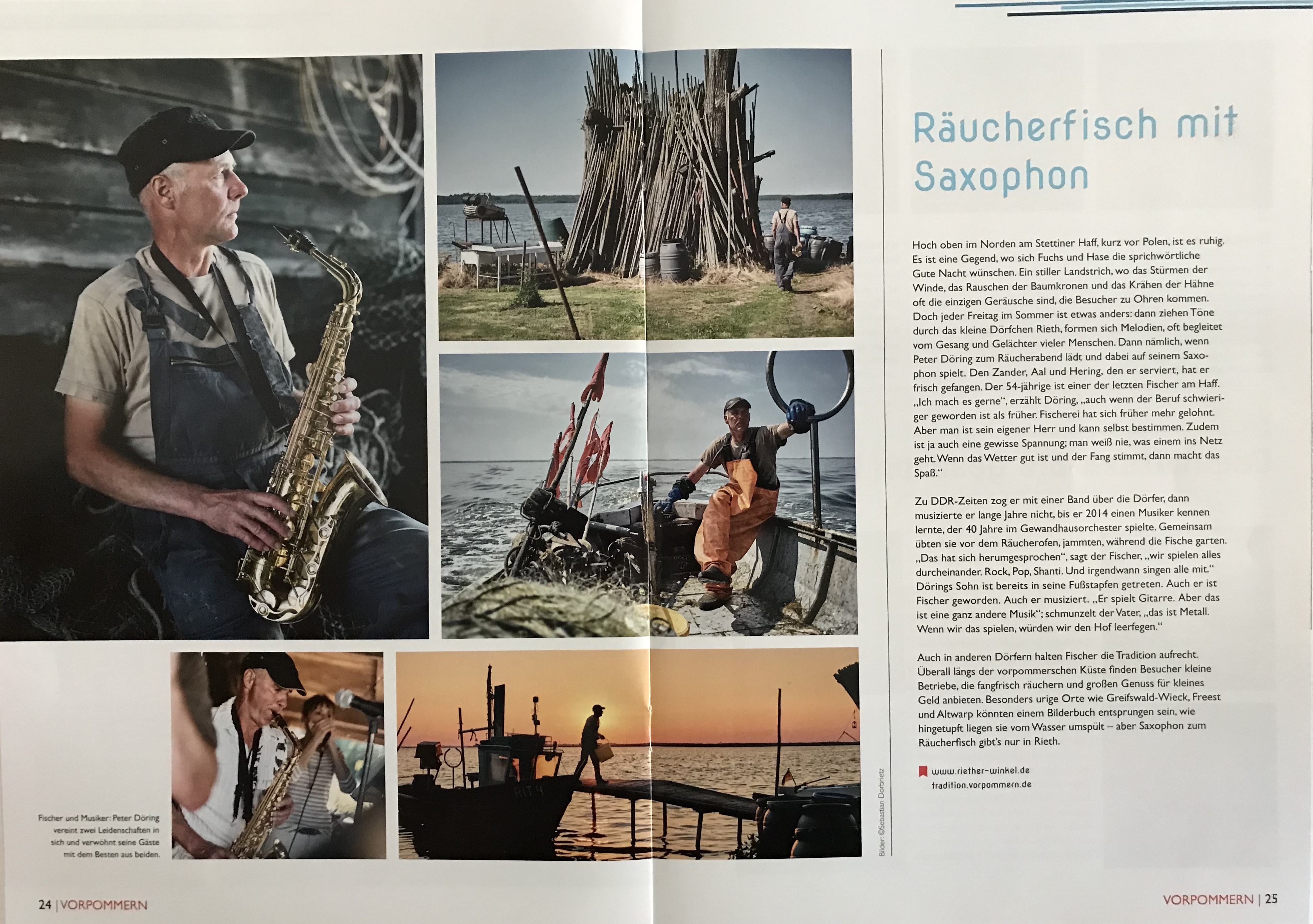 Maritime brochure "Drop Anchor in Vorpommern"
Client:
Usedom Tourismus GmbH
Category:
Text & Editorial work
The coast of the southern Baltic Sea is an ideal sailing area, but diverse and complex. The project "South Coast Baltic" is developing a cross-border, maritime network between marina operators, charter companies as well as tourist operators of Germany, Denmark, Poland, Lithuania and Russia. Various measures are intended to establish "South Coast Baltic" as a fixed brand name and make it known as an attractive sailing and motor boat area. One of these measures is the brochure "Anchor in Vorpommern".
The project is funded by the European Regional Development Fund (ERDF) through the Interreg South Baltic Program. The Tourism Association Vorpommern e.V. is involved as a partner in the project, Lead Partner of the project is the Wirtschaftsfördergesellschaft Vorpommern mbH. In addition to other German partners such as the community Baltic Sea Heringsdorf, participating seven Polish, two Lithuanian and one Danish partner.
The order for production (including design, editing, translation and printing) was awarded to Usedom Tourismus GmbH. For this maritime book I wrote different texts and transported the different aspects of the region in small stories.
The brochure was published in several languages and is among others. distributed at the following fairs
Boat 2018 in Dusseldorf
Allt for Sjön 2018 in Stockholm / SE
Wiatr I Woda 2018 in Warsaw / PL
Boat 2019 in Dusseldorf
Boat Show 2019 in Fredericia / DK